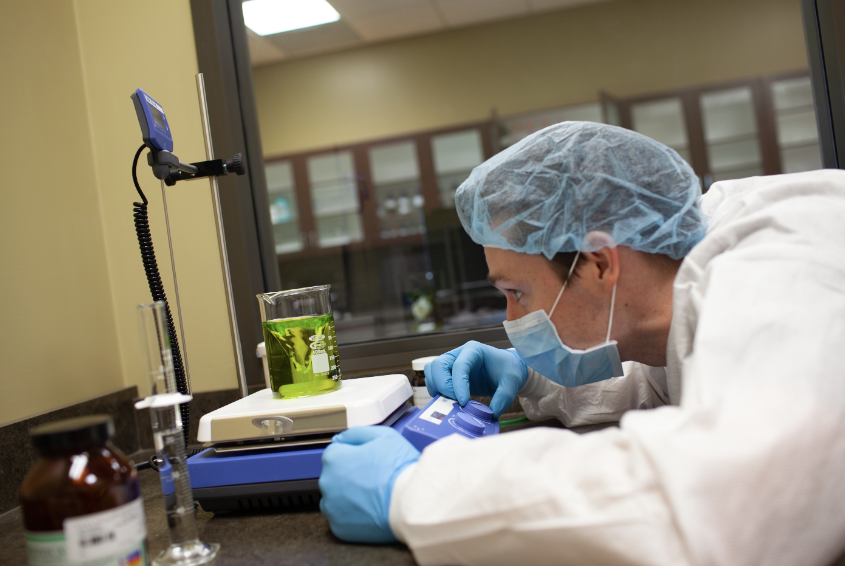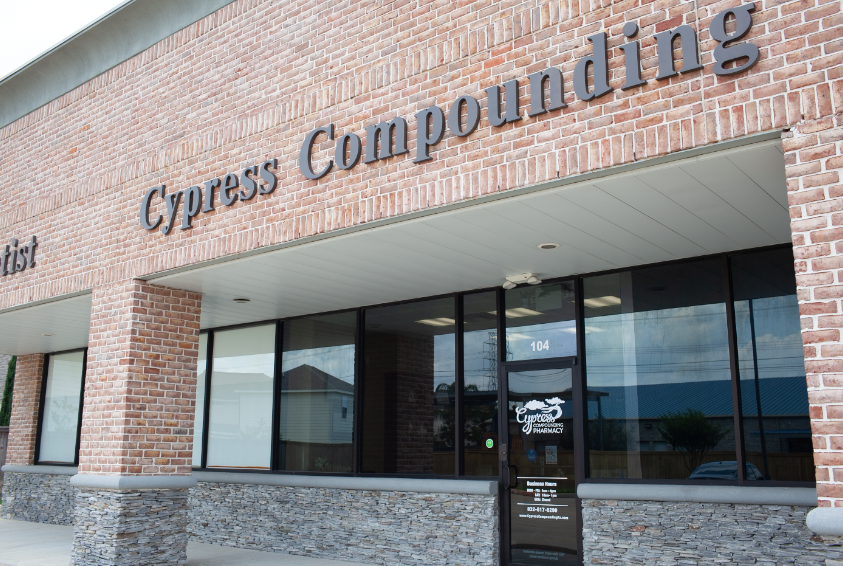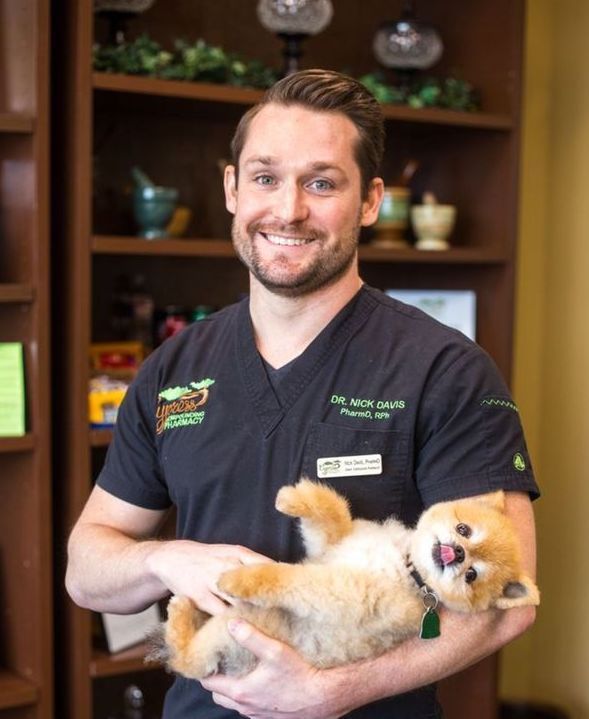 Cypress Compounding Pharmacy is an independent, family-owned compounding pharmacy based in Houston, Texas. Owner and Pharmacist Nick Davis, PharmD, opened CCP to address the increasing demand for personalized patient medication and to help educate patients and doctors in the Houston area about the benefits of patient-specific formulations and care, including treatment efficacy and patient compliance.
Quality Standards
CCP is accredited by the Pharmacy Compounding Accreditation Board (PCAB) for all non-sterile compounding services. The accreditation is awarded to the pharmacy for their commitment to adhering to the highest national quality standards.
Experienced Staff
The staff at CCP are experienced in compounding medication to treat the specific needs of patients of all ages and across a broad spectrum of medical issues, including:
Infant and pediatric care
Hormone therapies for women and men
Dermatological issues
Family medicine
Pain and wound management
Pet care
And much, much more!
Additionally, we can help make it easier for patients to take medication by:
Altering the dosage form or strength
Adding favorable flavors or scents
Removing common allergens (ex: dyes, gluten, animal-based products)
Combining multiple medications into a single formulation
Compounding unavailable/back-ordered medications
Patient Care
We are committed to providing patients with the treatments and medication they need. CCP accepts most major insurance plans and makes every effort to ensure an insurance-covered and/or cost-efficient product for patients. We also provide shipping and delivery services.
If you have any questions, feel free to contact us or stop by the pharmacy for a consultation!
Licensed in 8 States
Arizona
Florida
Georgia
Illinois
Nevada
Texas
Washington
Wyoming
Utah
Nick
Nick is the owner of Cypress Compounding Pharmacy and grew up here in the Copperfield area. He attended The University of Texas at Austin with an initial career path in Computer Science, but the desire to help people and how much he enjoyed science and math made the switch to pharmacy a no brainer! He and his wife, Sandra, are members of the graduating class of 2010 at the University of Texas College of Pharmacy. With an innate entrepreneurial spirit and rotations and schooling focused on compounding, Nick opened the doors to CCP April of 2013. Nick and his wife have been together for 15+ years and are the proud parents of a sweet baby boy and two Pomeranians. What Nick enjoys most about compounding is having the opportunity to work with patients to help them find solutions to their health needs. He also makes time to give back to the future generation of pharmacists, by participating in mentor programs that help guide aspiring pharmacists on the road to success. In his spare time, Nick enjoys tinkering with electronics and working on home projects.
Joseph
Joseph is the happy face that will greet you when you stop by the pharmacy. Joseph enjoys the calm, relaxed, and personal environment at CCP, unlike the traditional retail pharmacies. He is a huge comic movie fan and enjoys relaxing at home while watching the latest comic movie. He is one of 7 children, born and raised here in Houston. Joseph is a hard-working, loyal employee with over 12 years of pharmacy experience that loves to see people walk out with a smile on their face.
Linda
Linda, our Pharmacist in Charge & manager, grew up in Sugar Land and is a loving mother to a little girl and boy. After graduating with a degree in Chemistry from Pepperdine University in 2010, she was searching for a career path to pursue. A family friend, who is a compounding pharmacist, suggested pharmacy school, and the rest is history! Linda is a graduate from The University of Houston College of Pharmacy, class of 2014. What Linda enjoys most about compounding is having the opportunity to create personalized solutions for patients' needs. She gives back to the profession by being an active preceptor and allowing those interested in compounding pharmacy to shadow her. In her spare time, she enjoys spending time with her family and friends, being actively involved in her church, eating out, watching TV and taking step, PiYo, and pilates classes at the gym. Linda genuinely enjoys talking to patients about their questions and concerns so that we can find a good solution for them.
Tina
Tina has been married for 21 years, has three children and one amazing grandchild. Even after 22 years as a certified pharmacy technician, she continues to enjoy every minute of it because she is always learning something new! Tina is a true crime fanatic, loves to plant flowers in the spring, and can sing like nobody's business in the shower. In her spare time, Tina enjoys spending time with her family, reading, and listening to podcasts. Lately, she has made her health a priority by making time for self-care through exercise and relaxation.